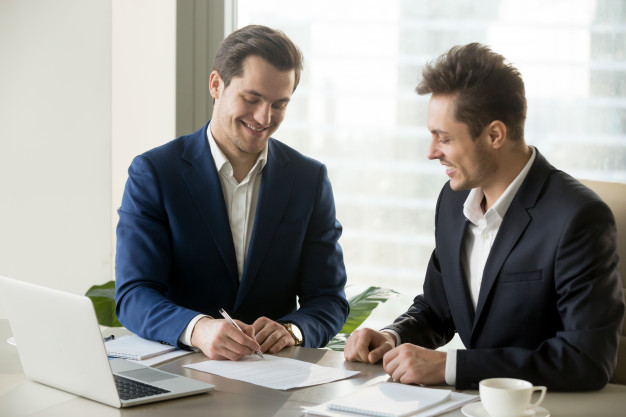 Company profile
About us
Ethos Accounting LLP was founded in 2014, on the premise to be businesses' choice accounting partner that your business is looking to work with, and eventually becoming one of the world's leading professional firm – adding value to everyday businesses looking to start and manage their business setup & accounting challenges effectively. We are a Registered Filing Agent with Accounting and Corporate Regulatory Authority (ACRA). ACRA is the national regulator of business entities, public accountants and corporate service providers in Singapore.
This filing agent license can only be obtained by Accountants with professional accounting degree and a minimum 3 years of professional working experience in accounting related professions. The agent must also be a member of Institute of Singapore Chartered Accountants (ISCA), which is the national accountancy body of Singapore. Registered filing agents must undergo continuous training through workshops conducted by experienced accounting subject matter experts on a yearly basis, so as to renew their license. The workshops also allow filing agents to be updated with the latest industry and accounting related expertise. We serve clients in Singapore and overseas clients from America, China, India, Malaysia and Asia. Ethos Accounting LLP can serve more business owners like you to establish and expand your business in Singapore and overseas markets.
Company
Vision and mission
Our Vision
Be a global enabler for companies setting up & growing their business in Singapore.
Our Mission
To enable every business around the world to overcome their business challenges, so that they can focus on growing their businesses in Singapore with a peace of mind.
Our values
Our business value
We are a firm believer of a value-based approach when it comes to working with businesses, as such our business approach is to take time to actively listen to you and provide solution-based accounting solutions to your business and your team – apart from just merely offering professional services.
The time taken to understand your business, enables our companies to build synergy and working rapport, so that we can work together long term – thus allowing your business to focus on establishing as well as expansion plans with a peace of mind.
Hence, our company name is called "Ethos", which is a Greek word meaning "character" that is used to describe the guiding beliefs or ideals that characterize a community, nation, or ideology. We believe what we need in our business is similar to your business: providing reliable support and personalised consultation, leading our customers like yourself to make correct and timely business decisions.